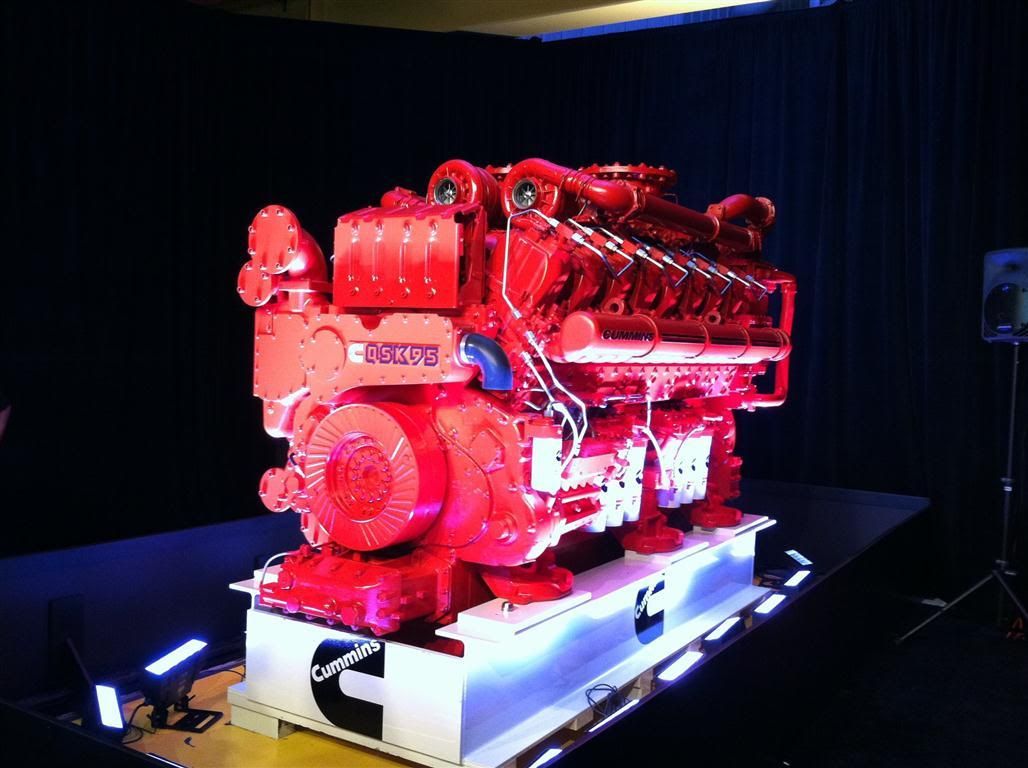 Unveiled yesterday morning…
Indy news article: http://m.indystar.com/business/article?a=2011111020315&f=1244
Cummins unveils new 4,000-horsepower engine

By Bruce C. Smith bruce.smith@indystar.com

November 1, 2011

SEYMOUR, Ind. — In the power-hungry world of mega-horsepower engines, Indiana-based Cummins is claiming a new king of the beasts.

Early Tuesday, Cummins' top executives revealed a 4,000-horsepower engine described as the world's most powerful high-speed diesel.

In 16- or 20-cylinder versions, the QSK line of engines will run on diesel or natural gas and meet environmental rules in every country.

The engine will have the muscle to move freight trains, excavate mountains or energize small towns.

The new product line is expected to help boost revenues from $13 billion this year to $30 billion by 2015.

The QSK line of engines represents "a landmark in the evolution of the large high-speed diesel engine, designed with the power and durability to surpass all other high-speed engines," said Mark Levett, vice president and general manager of Cummins' high-horsepower business group.

Under the code name Hedgehog, a team of 150 engineers and technicians developed the engine during three years in deep corporate secrecy in the Seymour design center created with a $100 million investment.

About 200 jobs will be created at the Seymour Engine Plant to build it.

The first working models on display were the 16-cylinder QSK95, a 95-liter version producing 4,000 horsepower at 1,200 revolutions per minute. If used with an electric generator, such as for reserve power in a hospital, the QSK95 will reach 3.5 megawatts of electric power in about 6.5 seconds, according to Cummins engineers. That setup was introduced as the C3000 series.

Still to come: the QSK120, a 20-cylinder, 120-liter, 5,000-horsepower version.

Working versions of the 95-liter version will begin to appear in the field next year. Full production is expected in 2013, according to Cummins President and Chief Operating Officer Tom Linebarger.

He said the QSK95 is a milestone in the company overhaul that began a decade ago.

Hundreds of the company's employees and customers and distributors were present for the unveiling.

Cummins did it with flair. Dramatic red lights and a fanfare of floor-throbbing music played as the engine seemed to slowly rise from the floor.

Amid roaring applause, a black cover was removed to reveal the glowing red QSK95 prototype — with a projected sale price in the range of $500,000.

Francis Hoi of Toronto's GOTransit train system pushed a button to start another QSK95 that sent rumbles through the building and drew more cheers. He said the Canadian transit system will have 11 engines installed by 2014, ahead of the 2015 Pan American Games, becoming the first customer for the engine.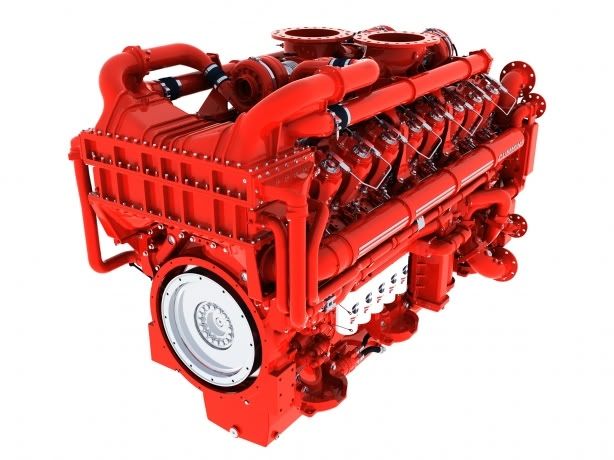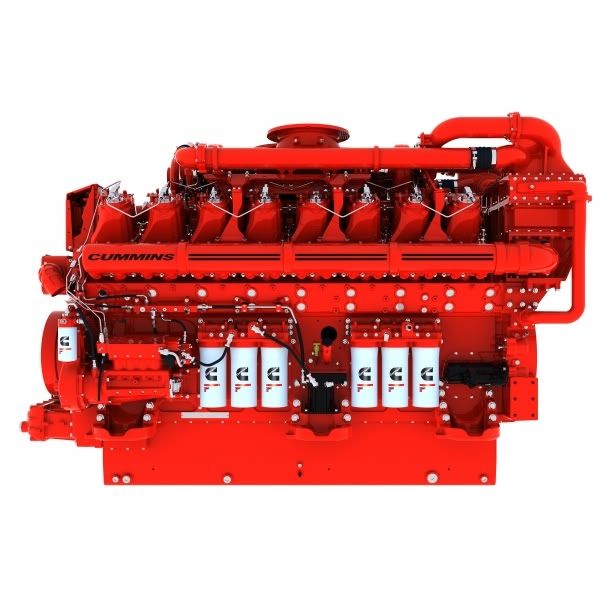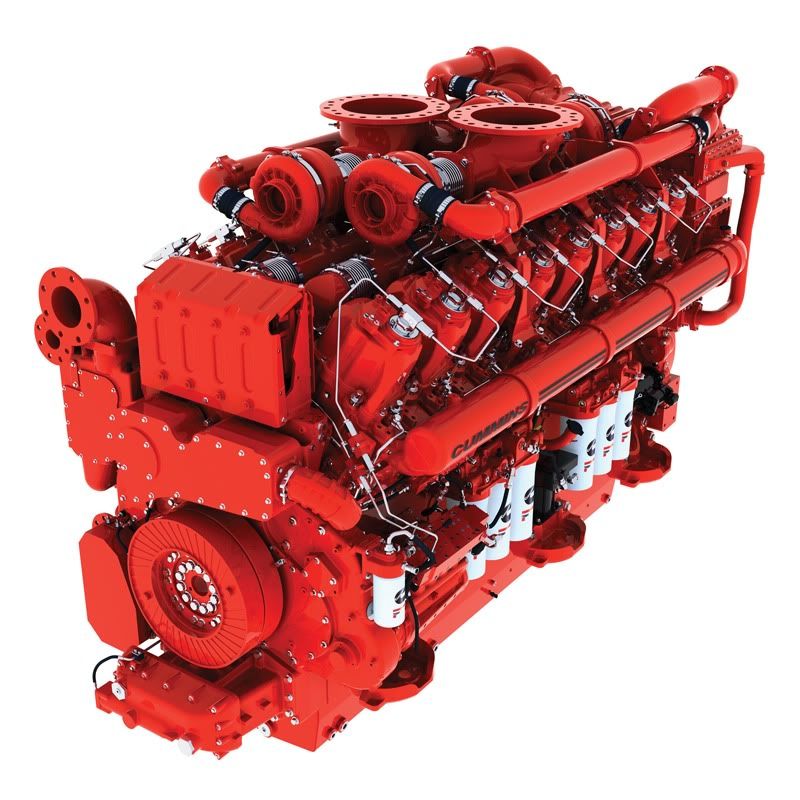 Offshore rig powergen setup
All renderings from: http://cumminsengines.com/press
Cummins release: http://www.cummins.com/cmi/displayMoreNewsAction.do?strTitle=Cummins+reveals+new+QSK95+engine+with+over+4000+horsepower&strNewsSummary=Cummins+reveals+new+QSK95+engine+with+over+4000+horsepower&strId=%2Ftemplatedata%2FContent%2FCumminsNews%2Fdata%2Fen%2FInvestorsAndMedia%2FPressReleases%2F2011%2F1Nov2011_CumminsRevealsNewQSK95&dtPublishDate=2011-11-01+00%3A00%3A00.0